Producer, Director, Writer: New York, NY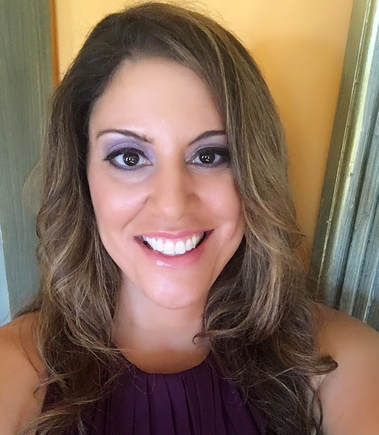 Valerie Visconti is passionate about storytelling and creating videos that authentically capture the human experience, investigate social issues, and/or showcase products, services and programs that improve and save lives.

Valerie began her career in video production in 2000, first as an intern for ABC Eyewitness News, before graduating from SUNY at New Paltz, then as a production assistant at Learning Matters TV, a Peabody award-winning and Emmy-nominated non-profit company that produced reports on education for PBS. Valerie spent over 10 years in various positions at Learning Matters TV, working her way up to producing, directing, and writing short-form segments for PBS NewsHour.

Valerie earned an Education Writer's Association Award and a CINE Golden Eagle Award for a 12-part PBS NewsHour series she produced chronicling Paul Vallas, the "turnaround" superintendent charged with fixing a deeply troubled and failing Recovery School District in New Orleans. With unparalleled access, the series followed Vallas and the district's principals, teachers, and students over the course of 3 years after Hurricane Katrina. The series was turned into a documentary, REBIRTH: New Orleans, available on Netflix.

At Learning Matters TV, which is now known as Education Week Video, Valerie assisted in the production of dozens of PBS NewsHour segments and several long-form projects. She was an associate producer on First to Worst, a PBS documentary that explored the rise and fall of California's education system. The documentary won a CINE Golden Eagle Award and a Silver Hugo at the Chicago International Television Awards. Other notable accomplishments include a web series she field produced, The Real World of Teach for America, which was featured on the Education Week website, and video and audio podcasts she produced, wrote, and edited which were featured on the web.

Since 2010, Valerie has been a Senior Producer with Ironbound Films, an Emmy-nominated new media and documentary video production company. At Ironbound, she has managed, produced, directed, and/or scripted 200+ videos for primarily Fortune 500 clients and non-profit organizations. Additionally, Valerie has freelanced with Bader Media Group, DMJ Digital Media, and Trackdown Productions, Inc/The Queen Latifah Show. During her freelance projects, she produced and directed videos for broadcast, corporate, and non-profit clients, as well as interviewed celebrities in the field.

Throughout her career, Valerie has worked on nearly 300 productions that have been used for advertising, education, fundraising, informational, and/or entertainment purposes. She has conducted hundreds of interviews and directed thousands of hours of footage across the world.